The SMS Notifier feature adds a phone number collection field to your form and sends an SMS to your user when uploaded documents are approved.
Click the dropdown caret on the SMS Notifier card to reveal the text field box and on/off toggle for the feature.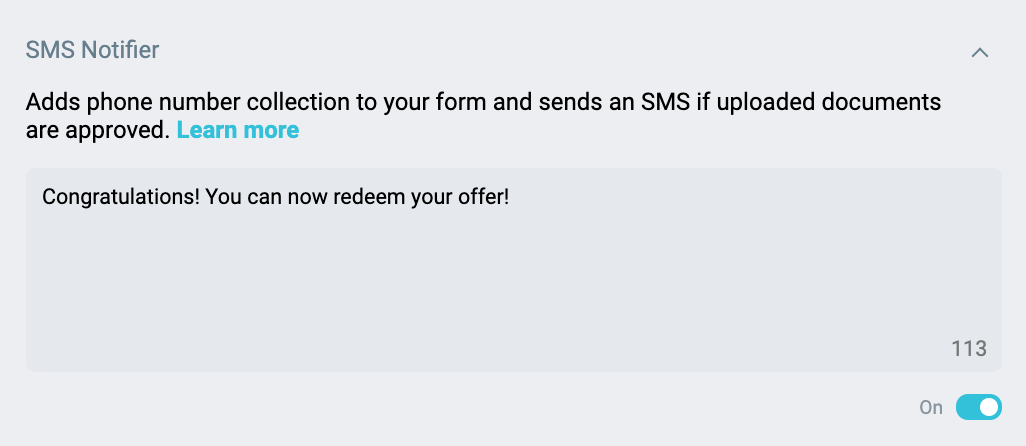 If your users prefer SMS to email as a contact method, consider enabling this optional field for your program. If enabled, your form will include a phone number field: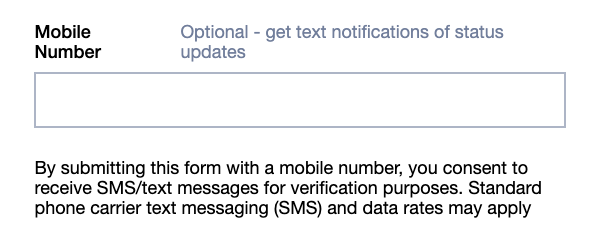 Upon approval of the uploaded documents, users who enter a valid phone number will receive an SMS with the text you entered into the SMS Notifier setting field.