Two-Factor Authentication
We understand the need for additional security, both for our customers and for their stewardship of their customers' data. In addition to our industry-standard security measures, such as encrypted server communications, robust web session management, and automatic logouts, we also provide two-factor authorization (2FA) for added login security.
NOTE: The 2FA program setting protects access by your employees to MySheerID and the program configurations, API keys, and consumer Personally Identifiable Information (PII) it includes. This setting is not related to how consumers interact with your form(s) when being verified by SheerID.
Getting Started
In the Settings » My Profile section of MySheerID, you should see that Two-Factor Authentication is set to Off. Contact SheerID Product Support to enable the flag for your organization.

Once your account administrator enables the 2FA flag for your company, all users in your organization must configure 2FA to sign in to MySheerID.
Setup
After 2FA is enabled for your account, you will be prompted to register with our 2FA provider, Duo, when you first attempt to log in to MySheerID: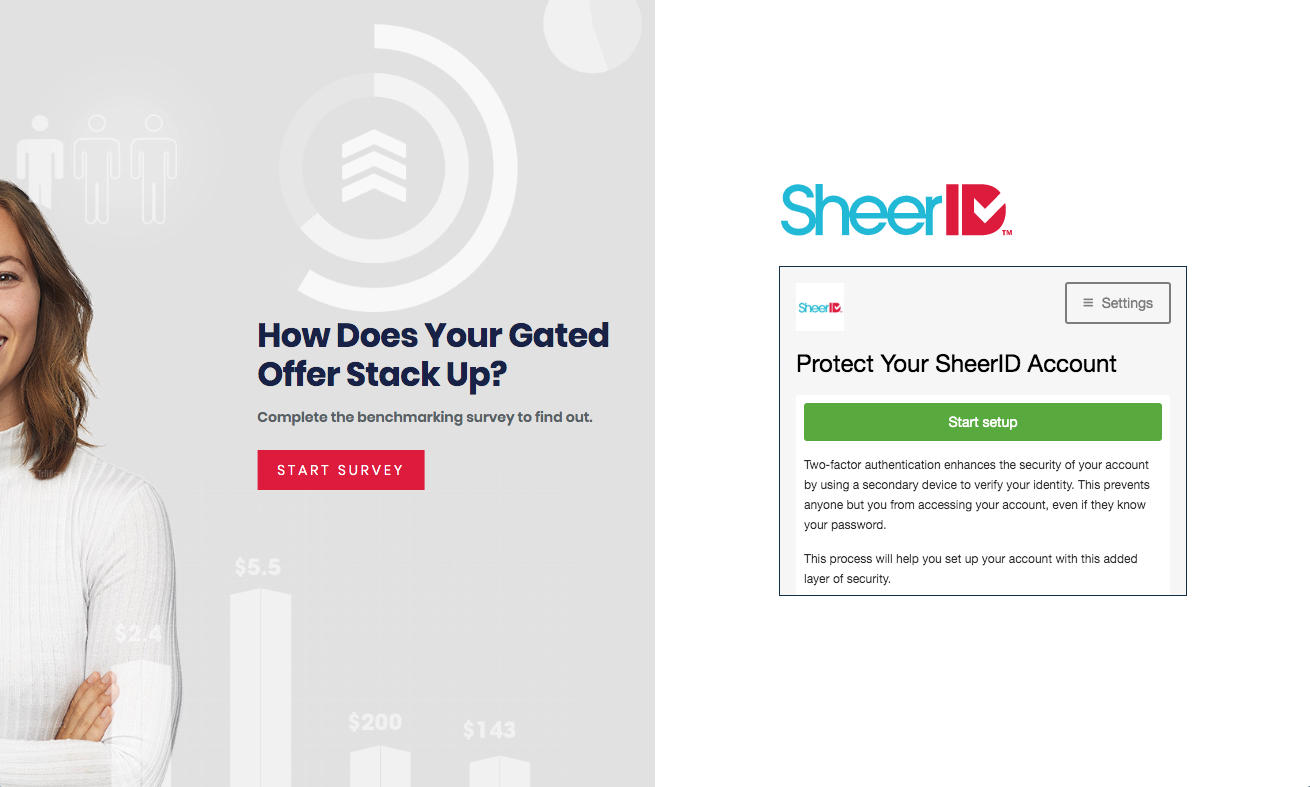 Click the Start setup button to begin the process.
Choose from one of the available device options for the 2FA process. We strongly recommend choosing Mobile.
Continue through the enrollment process by adding your mobile phone number, selecting your operating system (e.g., Android, iOS) and using the Duo mobile app to authenticate your device.
After registering and authenticating your device within the Duo mobile app, you are ready to log into MySheerID. Click "Send Me a Push", and approve the login request from your phone.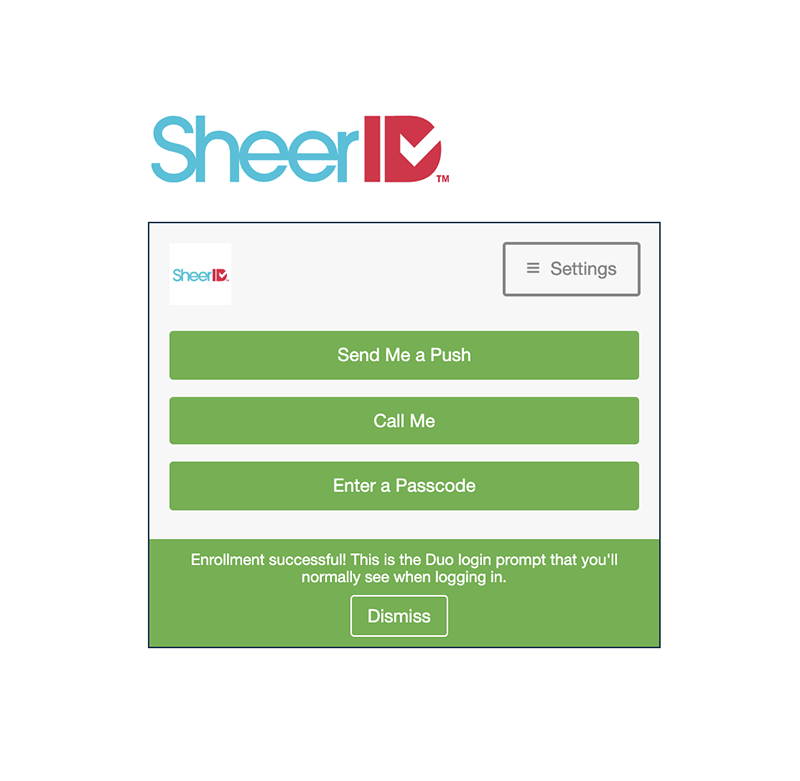 If you encounter any issues with the Duo enrollment process, please consult the Duo Enrollment Guide.