Your program has two main states:
Test mode is designed for you to test the verification journey while setting up your program. Because test mode defaults to approval, ensure that your form is switched to live mode for any publicly-available forms. You can also use test mode to explicitly navigate around the customer journey.
Live mode should always be used when visible to your customers, as all of the live verification functionality is turned on. A program in live mode consults real data sources and submits real document reviews.
Note: When you are done testing, push the program live to connect to real data sources and real doc review; your program is then ready for sending consumer traffic to it!
How to Preview Your Program
After you've made edits to your program in MySheerID, you have 2 options for seeing what those edits look like in the customer journey:
Go through the end-to-end verification journey, using special test mode rules.
Use mock steps to jump to explicit steps in the verification UI.
Using Test Mode
You can toggle test mode in our apps or in MySheerID. Simply click on the program and make sure it shows as TEST.
A program in test mode will clearly say that on the program install page as well as at the top of the rendered form, in a red banner.
See our article about fully exploring test mode special behaviors.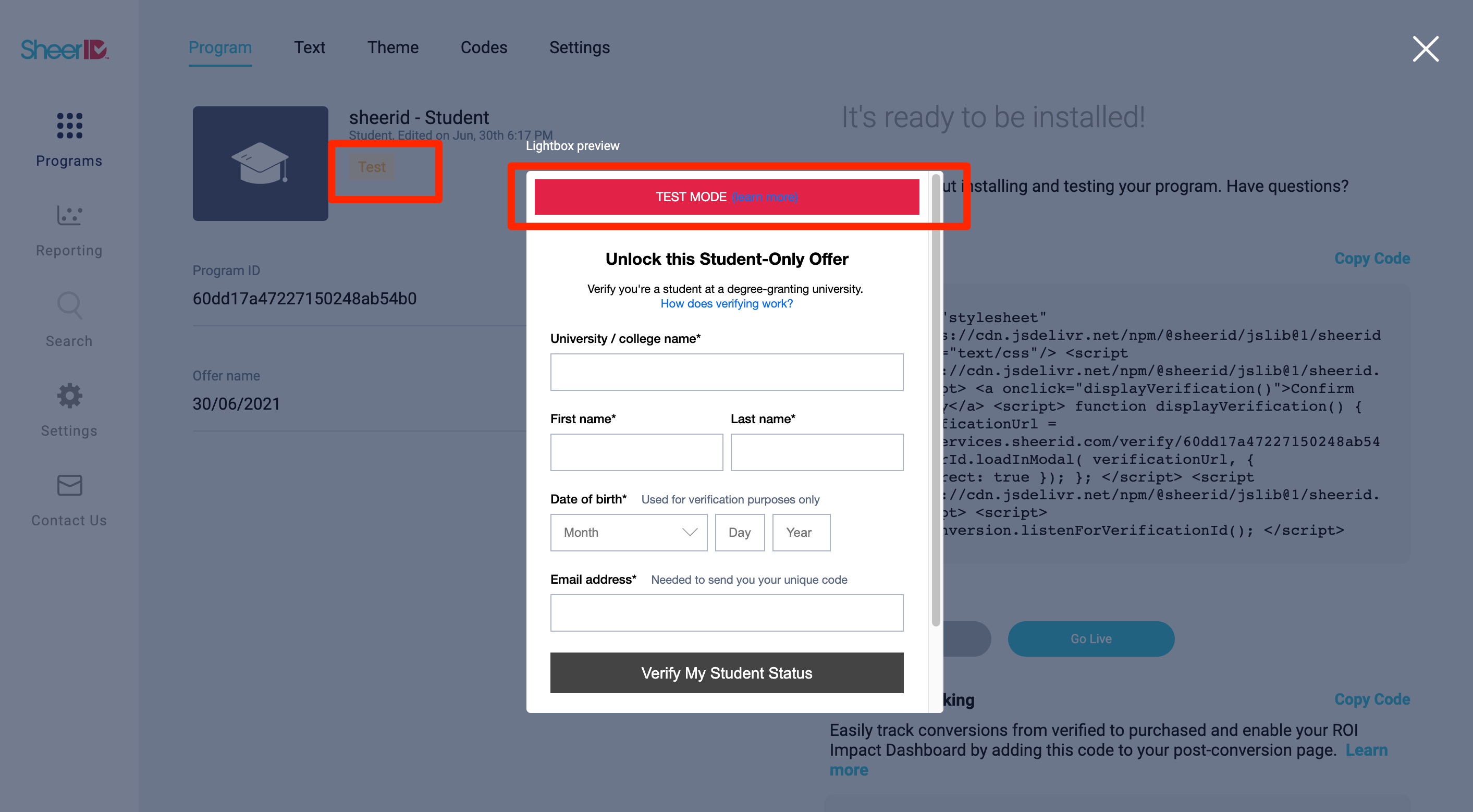 Using Mock Steps
If you want to see an explicit step in the verification UI, you can jump directly to that step by asking for that step in the URL. For further instructions, see our developer center article on mock steps.
Note: mocksteps do not use real data. The purpose is purely visual, to see what each step looks like. To test the flow and/or how data is shared between SheerID and your platform, use test mode.